X Kawsaypacha 2021 | Sesión 1: Naturaleza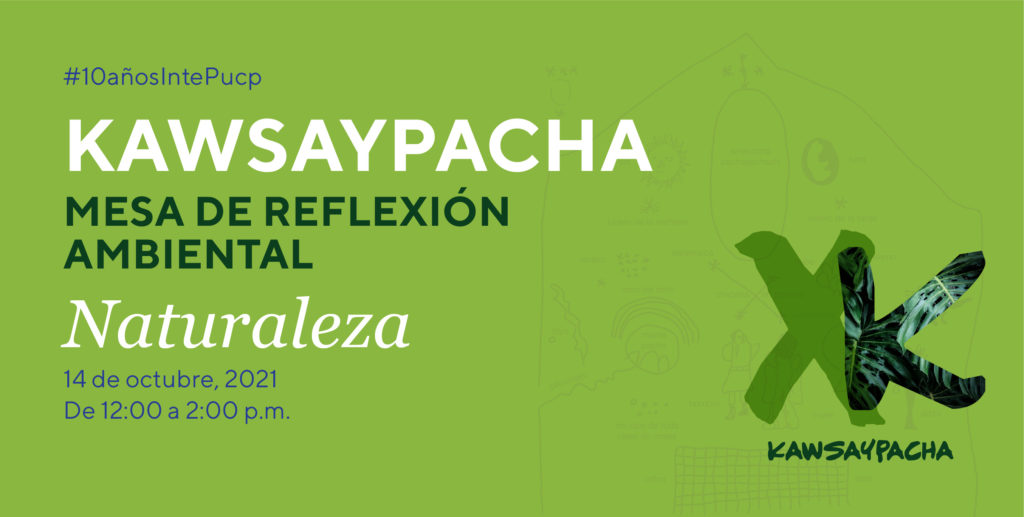 Fecha:
14 de Octubre de 2021
Hora:
jueves, 12:00 a 2:00 p.m. (UTC-5)
Lugar:
Plataforma Zoom y Facebook Live
Inversión:
Constancia (opcional): S/50.00
Inscribirme
En esta primera sesión se busca difundir los impactos relacionados al cambio climático en la naturaleza. Se abordará la importancia de los bosques alto andinos y cómo se están comportando frente al cambio climático, cómo los flujos de carbono y agua varían en relación al manejo de los ecosistemas (pastizales, bosques o campos de cultivo) y la importancia de estos flujos para la diversidad biológica de los cultivos nativos, que repercuten en nuestra seguridad alimentaria.
El X Kawsaypacha. Mesa de Reflexión Ambiental 2021 se realiza en el marco de la celebración de los diez años de fundación del INTE-PUCP.
Ponentes:
Dra. Tatiana Boza, investigadora posdoctoral del Grupo Ciencias Ecosistémicas, INTE-PUCP.
Dra. Thais Huarancca, Investigadora postdoctoral Universidad de Pisa (Italia).
Msc. Brenda D'Acunha, candidata a doctorado en The University of British Columbia (Canadá). Co-Directora REPU.
Keynote speaker:
PhD. Patrick Ryan Williams, curador asociado y director de antropología en Field Museum y profesor adjunto en la Universidad de Illinois (Chicago).
Moderadora:
Dra. Karin Bartl, Profesora del Departamento de Ingeniería, PUCP y miembro de la Asamblea de INTE-PUCP.
Informes:
✉️ inte@pucp.edu.pe
💻 http://simposio.pucp.edu.pe/kawsaypacha/
🖱️ Síguenos en nuestras redes: