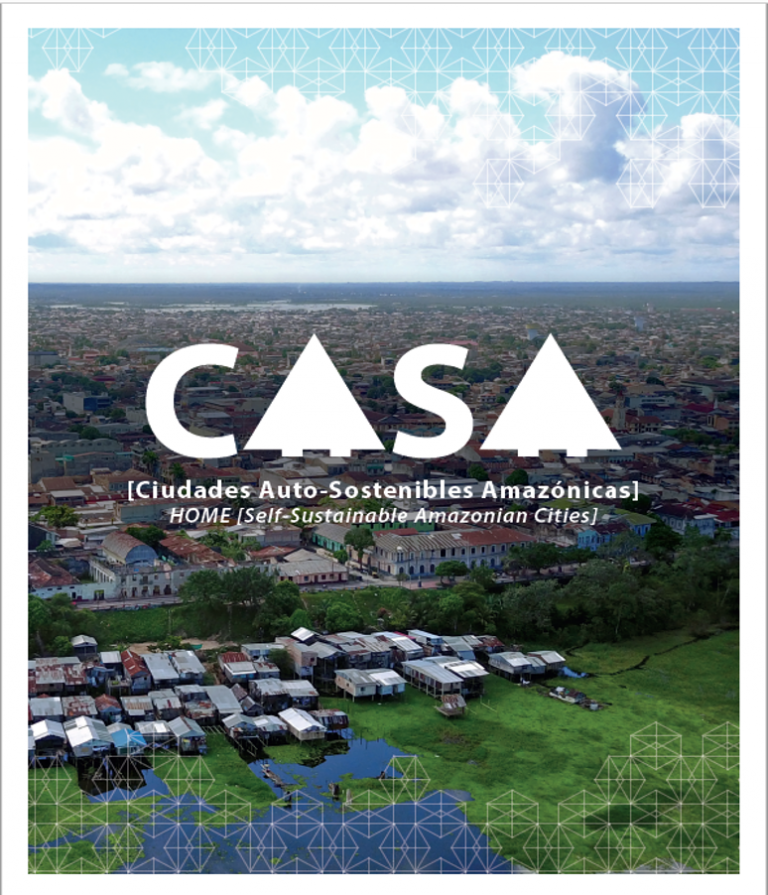 Book
CASA: Ciudades Auto-Sostenibles Amazónicas (CASA: Amazonian Self-Sustainable Cities)
Author(s):

Desmaison, Belén (ed.)

Imprint:

Lima: PUCP. Architecture School: Editorial Fund, 2018, 388 p.
It addresses the population resettlement process in the lower area of ​​Belén, considered one of the most emblematic neighborhoods of Iquitos city. It is divided into 5 sections. The first three sections offer an analysis of social housing in Latin America, climate change, the Amazon, main challenges faced by population resettlement projects at global level and the context for the resettlement process in the lower area of ​​Belén, considering its historical, political, environmental and social aspects. Six renowned researchers collaborate in the fourth section. They analyze main challenges and potential of Iquitos and the new Belén city. You will find the conclusions in the last section.
This publication has been produced within the framework of the CASA project: Amazonian Self-Sustainable Cities, under the charge of the Institute for Nature, Earth and Energy (INTE-PUCP), the Center for Research on Architecture and the City (CIAC) of Pontificia Universidad Católica del Perú (PUCP) and The Bartlett Development Planning Unit (DPU) of University College London (UCL).
ISBN: 978-612-317-452-1