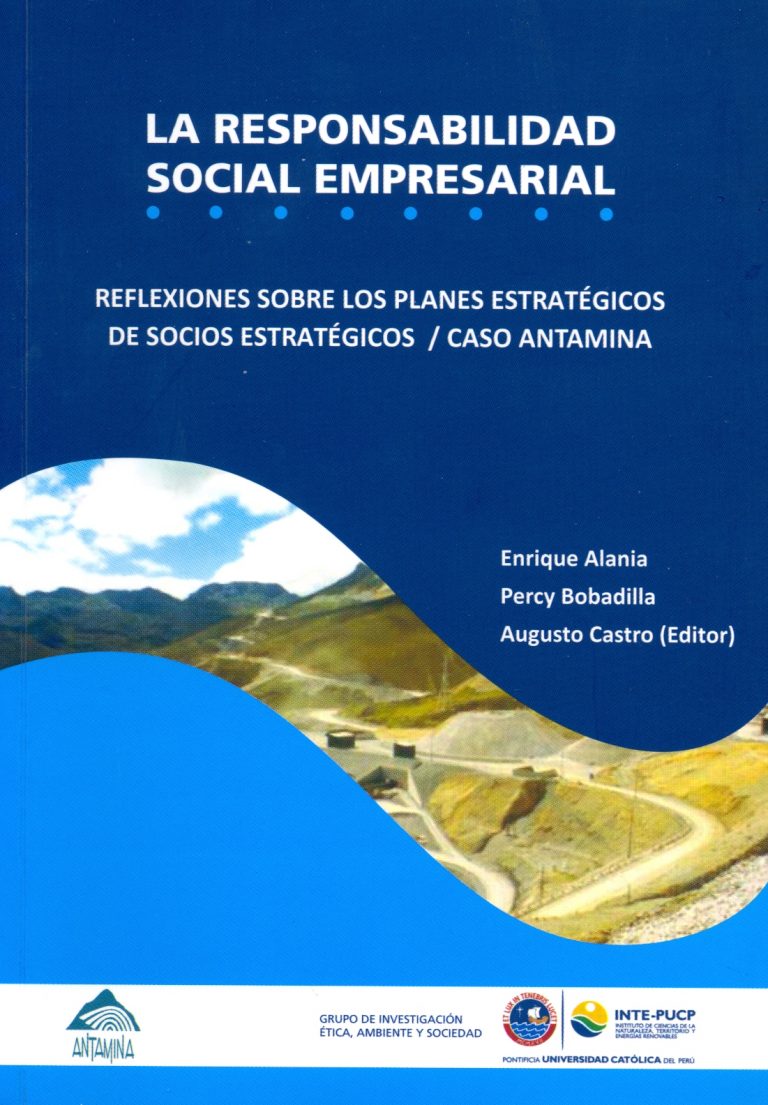 Book
La responsabilidad social empresarial: reflexiones sobre los planes estratégicos de socios estratégicos / Caso Antamina (Corporate social responsibility: reflections on the strategic plans of strategic partners / the Antamina Case)
Author(s):

Alania, Enrique ; Bobadilla, Percy ; Castro, Augusto (editors)

Imprint:

Lima : INTE - PUCP : Compañía Minera Antamina, 2012. 236 p.
The Pontificia Universidad Católica del Perú (PUCP), through its Institute of Natural Sciences, Territory and Renewable Energies (INTE), in close relationship with the Logistics Management of the Antamina Mining Company, began a thought and debate process on corporate social responsibility issues. This thought arises from social responsibility proposals generated in the relationship among the aforementioned mining company, suppliers and carriers. One of these proposals (that of carriers) was even awarded the first place in the 2011 Perumín event. Social responsibility is an ethical issue and demands to be taken with the necessary rigor. Therefore, universities have an indispensable collaborative role.
ISBN: 9786124057755