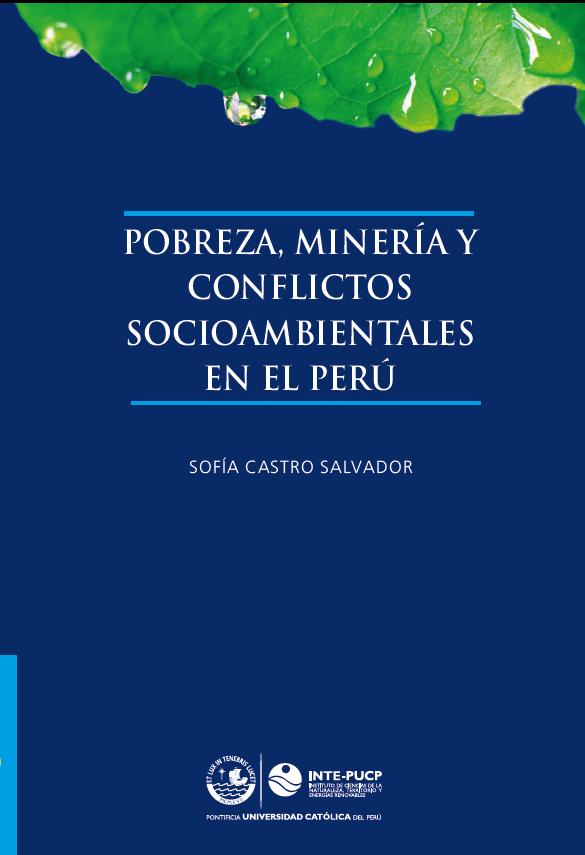 Book
Pobreza, minería y conflictos socioambientales en el Perú (Poverty, mining and socio-environmental conflicts in Peru)
Author(s):

Castro Salvador, Sofía

Imprint:

Lima: INTE - PUCP, 2013. 114 p. (Kawsaypacha research notebooks, 1).
It analyzes socio-environmental conflicts in the country between January 2008 and January 2009. It also studies the main social, economic and environmental characteristics of districts where conflicts occur (poverty level, economically active population, population size, altitude, actors, among others). These conflicts, related to the presence of mining extractive industries, generate great fears, since the space they occupy or require overlaps or competes with territory ancestrally used by the populations for their livelihoods.
ISBN: 978-9972-674-04-4