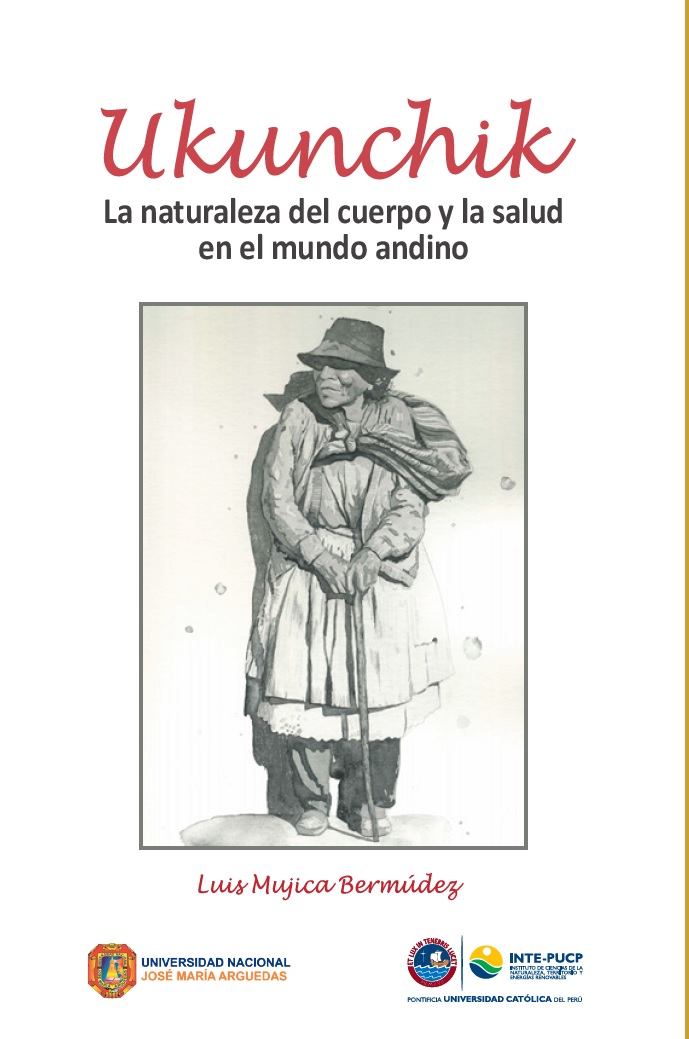 Book
Ukunchik: la naturaleza del cuerpo y la salud en el mundo andino (Ukunchik: the nature of body and health in the Andean world)
Author(s):

Mujica Bermúdez, Luis

Imprint:

Lima: INTE-PUCP : Universidad Nacional José María Arguedas (UNAJMA), 2019.
In this book, the author approaches the Andean worldview by investigating how body and health are perceived. In this process he collects the vocabulary residents of Ayacucho and Huancavelica use. The first chapter develops a proposal on communal knowledge as a basis for understanding the use of Quechua categories in the research. In the second, he introduces the runa concept as ñuqanchik (an encompassing us). The third presents the meaning of diseases or unquykuna. The fourth proposes a way of understanding human body structure as a complex ukukuna system (human being dimensions). The fifth presents the hampiqkuna health workers with a look at therapeutic procedures. With the help of images, the sixth presents the Quechua vocabulary for human body parts. Finally, the seventh summarizes a Spanish-Quechua vocabulary with the words related to the body and its functioning.
ISBN: 978-9972-674-27-3